Playford-to-the-Present English Country Dance Ball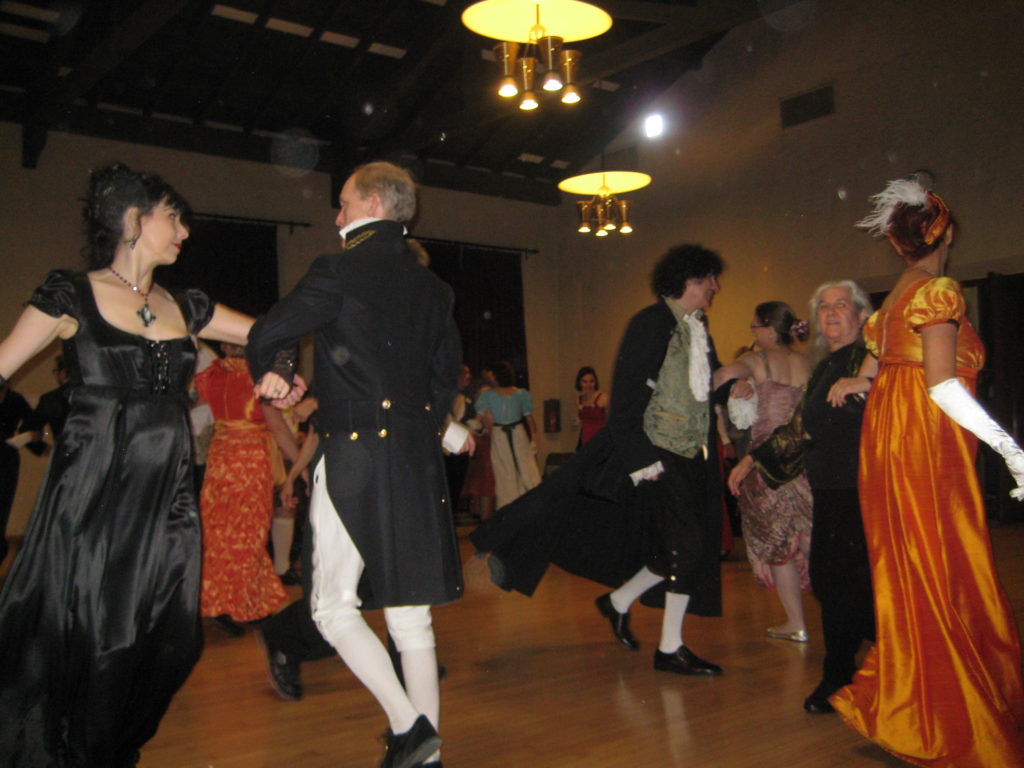 Culver City English Country Dance proudly hosts our Playford-to-the-Present English Country Dance Ball every year on the first Saturday in October. It often takes place at the beautiful Scottish Rite Cathedral in Pasadena. The ball is geared toward experienced dancers, so there is no teaching at the ball, though dances will have a walk-through and light prompting. Join us for several practice sessions beforehand, and come to our regular CCECD dances for practice and special dance reviews leading up to the ball. Attendees dress in period or formal attire.
Our 17th Annual Playford-to-the-Present English Country Dance Ball was on Saturday, October 7, 2017, at the Pasadena Scottish Rite Cathedral. We're pleased to have had Graham Christian of Pelham, Mass., as our Dance Master, along with live music from Offbeats: Ashley Broder (mandolin), Ben Schreiber (violin), Jeffrey Spero (piano), and Bonnie Insull (flute). The event was another smashing success! See photos and the program here.
Did you miss it? Be sure to join us next year! Our 18th Annual P2P ball is Saturday, October 6, 2018, with guest caller Bruce Hamilton! More information coming soon, both here and on the Playford page of the California Dance Co-op website. Questions? Email our new dedicated P2P email address. Join us!
The best way to practice for the ball is to regularly attend the bi-weekly dances. Many of the dances on the ball program will be done in the dances leading up to the ball. In addition, there will be 45-minute review sessions for complex and unfamiliar dances on the October 8 program following the regular dances in August and September. The reviews are free of charge and will use recorded music.
Visit the following pages for pictures from our past Playford-to-the-Present balls.